School Classes 1.5 hours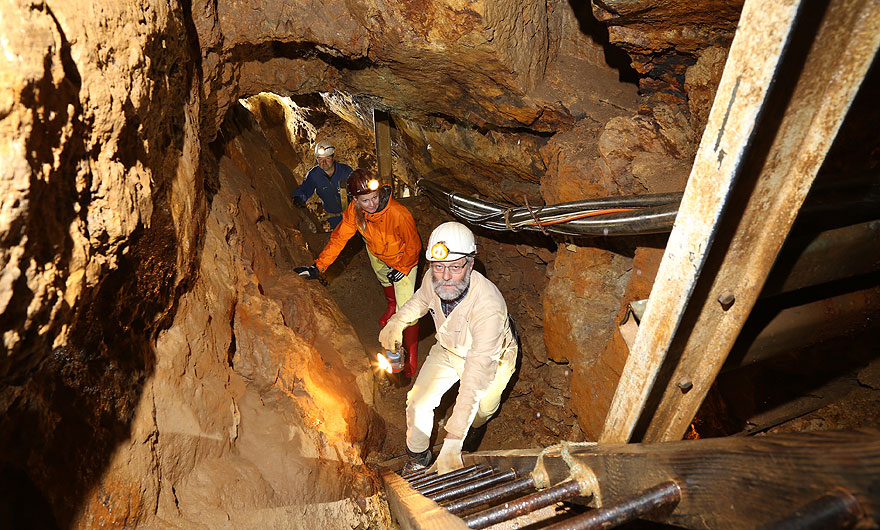 School Classes 1.5 hours
up to 25 pupils 300 €, each additional pupil +12 €
This special tour is ideal for pupils from 5th grade and older. They will have reached the minimum age requirement of 10 years and this special tour is adapted to cater for the usual class sizes. In addition to visiting the Gegentrum II-gallery there is also a descent to the next lower level, using ladders. You will see the Gegentrum III gallery with narrow sections that were excavated 500 years ago using hammers and chisels. There you can admire an original 250-year-old wooden water pump and wooden rails for the "mining carts" of that time. Also included is a visit to the modern 5th field section (5th FK) with a mined ore vein (excavation depth 60m). A pneumatic hammer drill will be demonstrated here.
The route is a total of 1.000 m long and includes descents and ascents via 6 solid, sloping ladders (length 2-6 m). These are offset from one another and bridge a total of 23 vertical meters.
With ladder descent: Take a journey through time into the middle ages of mining!
Our school class special tour for pupils from 5th grade and above.
FGS 12/2021