Special 45-minute Tour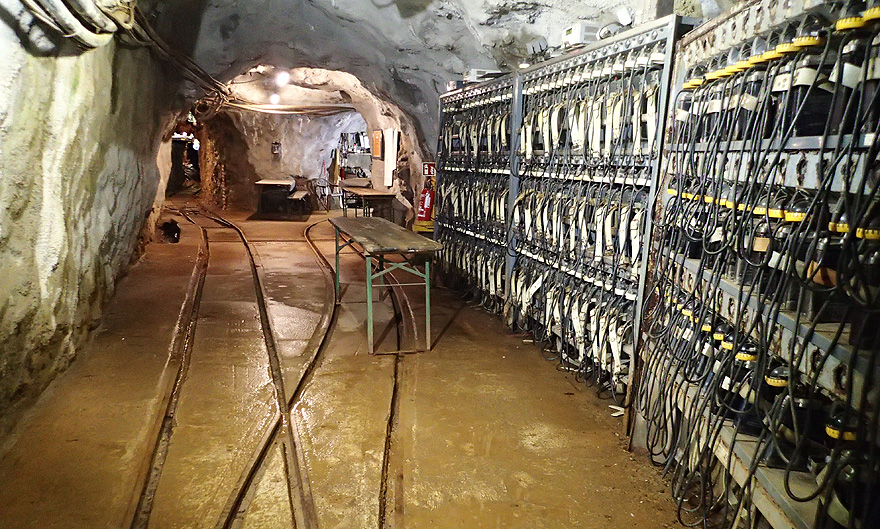 45-minute special tour for up to 25 persons 175 €, each additional person +7€
1 level, flat, our option for visitors from 0 – 100 years old
Expertly led tour of the Gegentrum II gallery (+1.189m), the topmost of a total of three levels in our tour area. View into the 50m deep transport shaft to the 4th field section over the Kappler level (4th FK). A pneumatic hammer drill and a throwing shovel loader will be demonstrated during the tour. The modern chambers 1 and 2 impress with restored mine locomotives and the associated workshop, giving visitors a first impression of the versatility of the mining profession. The route goes along an even level, is 400m long and can be walked in street clothing (jacket recommended) and ordinary footwear; there are no ladder descents.
Our route for beginners: flat and comfortable, even for children and seniors!
You can easily book special tours by email, phone, post or fax.
You will receive an electronic reservation confirmation / invoice with VAT shown separately. The booking becomes effective as soon as payment is received.
Special tours always require a fixed booking and prepayment.
Bookings can be made by email, phone, post or fax and are only accepted if they include a full postal address and mobile phone number.
Provided time slots are available, special tours and reservations can also be booked at short notice at the office or by telephone using a credit card with a valid expiry date. Nevertheless, we recommend booking in good time to ensure that your desired dates are available. For special tours / reservations, customer cancellation with reimbursement is possible up to 7 days before the booked date.
 
FGS 04/2020