School Classes 45 minutes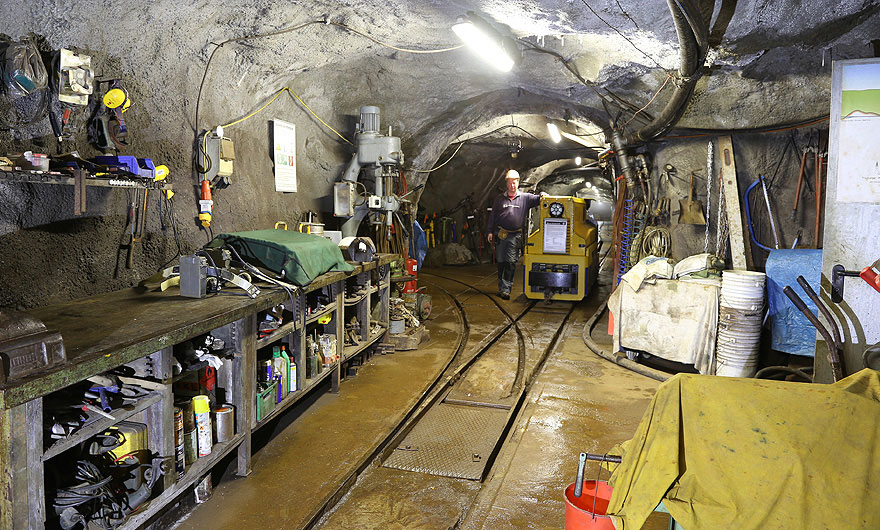 45-min Special Tour/ 125 € for up to 25 primary school pupils, each additional pupil +5 €
Expertly led tour of the Gegentrum II gallery (+1.189 m), the topmost of a total of three levels in our tour area. View into the 50 m deep transport shaft to the 4th field section over the Kappler level (4th FK). A pneumatic hammer drill and a throwing shovel loader will be demonstrated during the tour. The modern chambers 1 and 2 impress with restored mine locomotives and the associated workshop, giving visitors a first impression of the versatility of the mining profession. The route goes along an even level, is 400 m long and can be walked in street clothing (jacket recommended) and ordinary footwear; there are no ladder descents.
Our route for beginners: flat and comfortable!
 
45-min special tour 175 € for up to 25 pupils, each additional pupil +7 €
This 45-min special tour is aimed at pupils 5th grade and above and is equivalent to the abovementioned 45-min special tour. It is less suitable for older students which is why we recommend the 1.5-hr special tour with ladder descent to the lower level Gegentrum gallery and use of electric miner's lamps.
FGS 04/2020