Special Tours for School Classes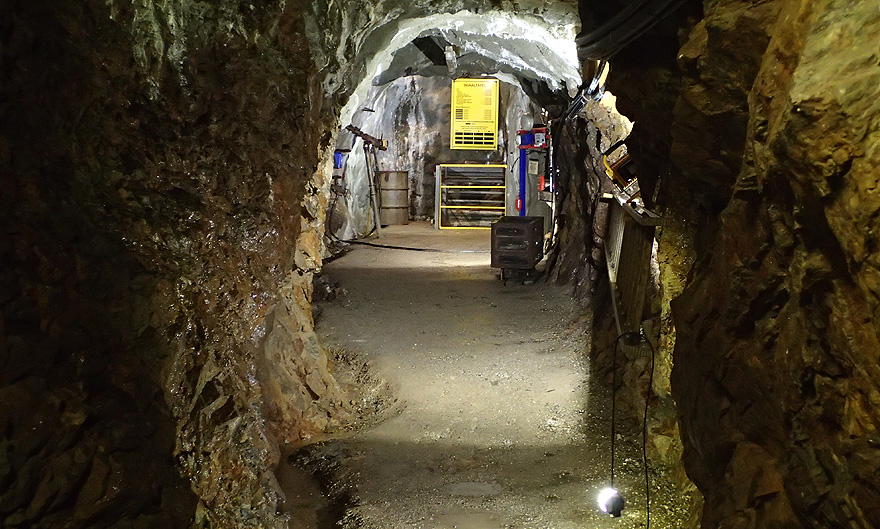 We offer three different special tours all year round (2.5-hr, 1.5-hr, 45-min), at largely freely selectable times. Special tours for school classes are possible all year round for up to 150 pupils at a time, from 9:00am to 8:00pm. From November to April we can offer special tours on working days, including Saturdays, but not on Sundays or public holidays.
School classes:
You can easily book special tours by email, phone, post or fax.
You will receive an electronic reservation confirmation / invoice with VAT shown separately. The booking becomes effective as soon as payment is received.
Special tours always require a fixed booking and prepayment.
Bookings can be made by email, phone, post or fax and are only accepted if they include a full postal address and mobile phone number.
Provided time slots are available, special tours and reservations can also be booked at short notice at the office or by telephone using a credit card with a valid expiry date. Nevertheless, we recommend booking in good time to ensure that your desired dates are available. For special tours / reservations, customer cancellation with reimbursement is possible up to 7 days before the booked date.
These offers are especially tailored to suit school classes from general education schools, they are not for students. Special tours are a specialty of the Schauinsland Museum Mine and make up a considerable percentage of our visitor numbers. Like all special tours, these are also available in English and French at no extra charge – an attractive offer for student exchanges.
Supervision and discipline
For school classes, we always recommend a special tour and not the regular tours, unless the class is smaller than 10 students.
Pupils taking part in our special tours will be in the expert hands of our trained, experienced guides who run and supervise the tours and almost always find a suitable approach to even some of the more difficult students. With hundreds of school classes coming through our doors every year, our guides have developed a well-functioning routine. Added to this is the "underground effect of the mine" due to the ladder descents and ascents.
Despite this, accompanying teaching staff are not exempt from their supervisory duties!
Problems can arise during special tours because of clothing and footwear that is unsuitable for the requirements of ladder descents and ascents, which tends to happen quite frequently, particularly in the summer months. Please note the guidelines under requirements.
For very anxious students, the special tours with their ladder descents and ascents can occasionally prove difficult to deal with. We do our best to help them and take affected students to the rear of the group. In addition, the tour can turn back at any time.
The variety of our tours means that we can offer suitable options for every type of school, from kindergarten to high school. We also offer preferential prices for school classes that are tailored to the usual class sizes and go beyond our group price discounts. With our special tours for school classes, we offer a first-hand experience of history in an authentic location, with a focus on technology. The high adventure value is an added bonus! A unique feature of the Mining Museum is the variety of experiences you get during the different length tours as well as their proximity to the mine entrance, avoiding the need for a long journey through an access tunnel.
From 5th grade onwards we would definitely recommend the 1.5-hr school class special tour for 300 € for up to 25 pupils, rather than the 45-min special tour without ladder descent.
For primary school pupils up to 4th grade we offer the 45-min special tour for 125 € for up to 25 pupils, each additional primary school pupil +5 €. This special price is only available to primary school pupils up to 4th grade.
For special interest groups we recommend the 2.5-hr special tour, for example for aptitude or advanced knowledge courses.
For special school events we recommend our three different children's birthdays (children's parties) lasting 2.5 hours and 1.5 hours. These are on offer all year round as special tours.
Please note
Our mine tours are independent of weather conditions. In the underground mine, the temperature remains constant at +10 °C all year round, with high humidity.
Each group is accompanied by a tour guide who will be happy to assist you and also bring you back should you wish to return early at any point.
Tours start promptly at the appointed time from the entrance of the Mining Museum at the top of Schauinsland Mountain.
Minimum age requirements for the longer special tours
For 1.5-hr, 2-hr, 2.5-hr special tours and 2.5-hr children's birthdays (children's parties) Option III with ladder descent we recommend a minimum age of 12 years. With sufficient physical fitness we will accept participants from 10 years of age. Participating children must therefore be at least 10 years old. For German school classes this is usually the case from 5th grade onwards.
You can find examples under "Frequently Asked Questions (FAQ)" with relation to health & safety.
You can also find the necessary requirements here.
 
 
FGS 12/2021