Safety & Requirements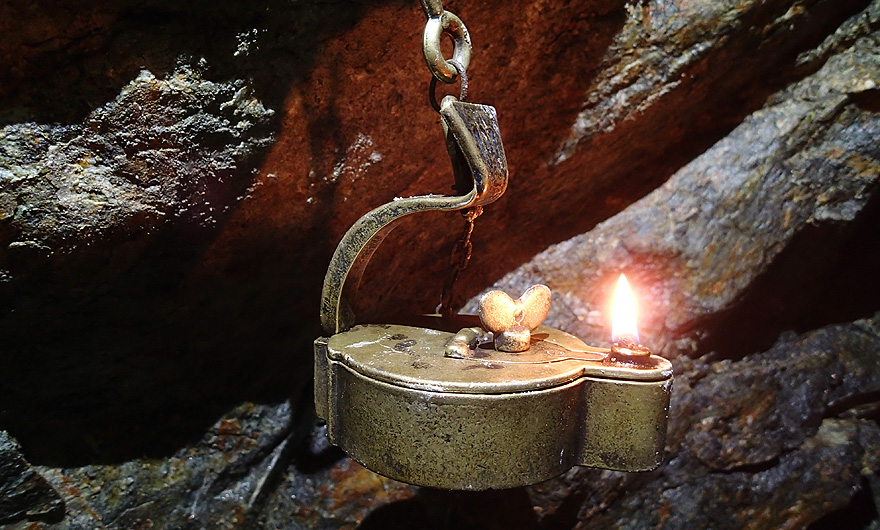 The parts of the mine that are open to visitors are often damp and the temperature is +10 degrees Celsius all year round with high humidity. The air in the mine is absolutely free of dust, pollen and ozone.
All tours take place on foot. For the longer tours of 1.5 hours, 2 hours, 2.5 hours and children's birthdays (children's parties), sturdy, higher shoes, preferably hiking boots, are necessary. Warm, hard-wearing hiking clothing (cagoule) is necessary. Clothing and footwear may get dirty!
Visits to the Mining Museum Schauinsland are only possible with a tour.
All visitors will receive safety instructions at the start of the tour and are looked after by our expert guides throughout the tour. Street clothing and normal footwear are sufficient for the 45-minute tour. We will provide you with a safety helmet to wear for the 45-minute tour which runs along tunnels that are spacious and fully illuminated.
Please note for the 1.5-hr, 2.0-hr, 2.5-hr tours and children's birthdays (with ladder descent):
The tours require normal levels of fitness and reasonable physical condition (e.g. no heart problems or severe claustrophobia).
You do not need to have a head for heights!
Solid, sloping ladders of 2 to 6m
You will need: firm, closed footwear and warm hiking clothing!
We can lend you professional miners' equipment: helmet, electric miner's lamp, gloves.
Experience has shown that fear of heights is rarely a problem, but if you suffer from claustrophobia we do not recommended taking part in the adventure tours of 1.5 hours or more. An alternative is the 45-minute guided tour, even for people who are not very good on foot. Please contact us if you are unsure whether you can participate.
Carrying unsecured items in pockets of clothing (e.g. flashlights) that could fall out during ladder descents and thus endanger fellow visitors is strictly forbidden.
What about claustrophobia?
Common levels of claustrophobia, which about a third of the population suffer from, do not rule out a visit to the Mining Museum. We are experienced in dealing with a wide variety of people and are patient and supportive.
In cases of extreme (!) claustrophobia, which is only an issue for a small percentage of the population (inability to use a lift), a visit to the Mining Museum is not to be recommended.
Is it necessary to have a good head for heights for the 1.5-hr and 2.5-hr tours?
No, it is not necessary to be free from vertigo, even on guided tours with ladder descents (1.5-hr and 2.5-hr). The ladders on the descents and ascents are offset from one another and there is nowhere you will have to look at greater depths.
Minimum age requirements for 1.5-hr and 2.5-hr tours and children's birthdays Option III
The longer tours from 1.5 hours include ascents and descents using ladders. Therefore a minimum age of 12 years is required in order to participate, but with sufficient physical fitness we will accept participants from 10 years of age. For children under 10 years old, we recommend the 45-min tour for which there is no minimum age requirement.
FGS 04/2020