Gift Vouchers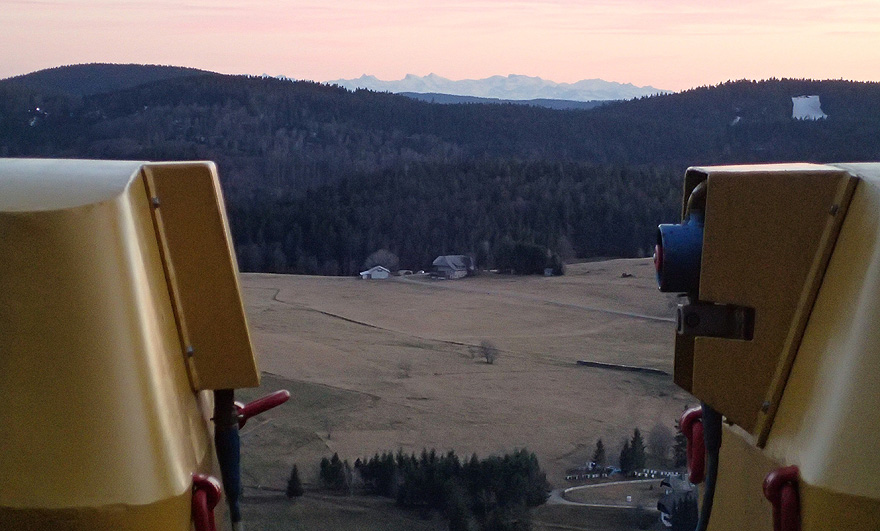 Evening view towards the Alps from the Mining Museum Schauinsland, showing a stunning panorama of around 120km, with Hofsgrund in the foreground.
Several different vouchers are available for the Schauinsland Mining Museum:
2.5-hr voucher 1 person (large tour) for 22 €
1.5-hr voucher 1 person (small tour) for 15 €
Vouchers for the Mining Museum are available at the office against cash payment. Postal delivery is also possible if the amount has been transferred beforehand. Vouchers are a gift and expressly do not include a reservation.
The quickest way to get a voucher for the Mining Museum is to pick it up at the Steiber Jewellery store. Our vouchers are always in stock and valid for three years from the date of issue. We will however redeem vouchers even after this period has expired.
The office of Schauinsland Mining Museums, Downinsland Scooter Track and Schauinsland Toboggan Lift is located at Steiber Jewellers in Oberlinden 16 at the Schwabentor. The Schwabentor is centrally located in Freiburg and is the upper city gate near the Schloßberg.
Opening times: Tue-Fri 10:00-13:00 and 14:00-18:30, Sat 10:00-16:00, closed Mondays.
During high season it is best to call in the afternoon rather than in the morning.
If you wish to receive the voucher by post, it is necessary to transfer the voucher value prior to receiving the voucher; no charge is made for postage. It is vital to provide the exact postal address on the transfer form to enable us to send the voucher once payment has been received.
Bank details of Forschergruppe Steiber (only for gift vouchers):
Sparkasse Freiburg
IBAN: DE90 6805 0101 0014 1572 24
BIC: FRSPDE66XXX
FGS 12/2021